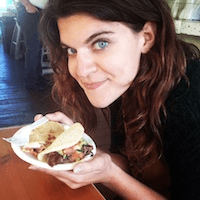 Filed by Kelsey Solywoda

|

Jan 26, 2017 @ 3:03pm
Oh, you guys. I cannot deal with how cute this is. Twitter user @kaitlynserna's cousin decided to enlist her dog Kasper to help her make a very important announcement.
She took a photo of Kasper wearing some killer pastel glasses, "reading" a book called How To Be A Big Brother (which has an ultrasound on the cover).
My cousin has been w her highschool sweetheart for 7years no ring, no baby, just a son Kasper 🐶 BUT THEN SHE SENDS ME THIS 😭😭 wtf how cute pic.twitter.com/weGfQ9u5dn

— pop da cherry 🍒 (@kaitlynserna) January 15, 2017
Attention everyone who is ever going to get pregnant: THIS IS HOW YOU DO A PREGNANCY ANNOUNCEMENT.
Look at this dog's precious face! The glasses! The book! EVERYTHING ABOUT THIS IS PERFECT.
Truly one of the best pregnancy announcements in history. Kasper is going to make an excellent big brother. Did I mention how much I love his glasses?