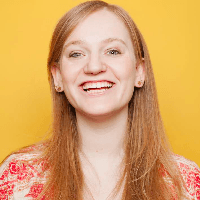 Filed by Orli Matlow

|

May 09, 2016 @ 6:20pm
Spencer and Whitney Blake faced a tough road on their journey to parenthood, having been diagnosed with "unexplained infertility." Today, however, they are proud parents of two little boys, Mason and Kellen, who they adopted in 2012 and 2014. At the recommendation of their adoption agency, the couple has also been blogging to inspire other families.
Remembering how "lonely and horrible infertility can feel," Spencer and Whitney decided to honor Infertility Awareness Week at the end of April by creating a series of Infertility Announcements. Hilarious and honest, the Blakes took on the tropes of pregnancy announcements that dominate your Facebook feed and applied them to their situation, to laugh at their past pain and to make people currently suffering feel less alone.