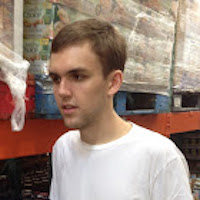 Filed by Bijan Samareh

|

Sep 17, 2015 @ 5:16pm
Catie Reay, a mom from Casper, Wyoming, hid her positive pregnancy test in an Apple Watch box and gave it to her husband, pretending that it was his birthday present. At first he's a bit confused (he didn't want an Apple Watch), but then he opens it and he's shocked. Then, he just starts sobbing years of joy. It's a pretty beautiful, genuine moment. Way more touching than if he was like "Damn, that's cool, I guess, but I wanted an Apple Watch!"
CHECK OUT WHAT I GOT MY HUSBAND FOR AN EARLY BDAY PRESENT Jukin Media Verified (Original) * For licensing / permission to use: Contact - licensing(at)jukinmediadotcom

Posted by Catie Reay on Thursday, September 10, 2015