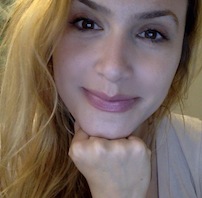 Filed by Babe Parker

|

May 08, 2015 @ 1:15pm
1. Scarlett, Hero Cat Mom


Scarlett and her owner, Karen Wellen (via Facebook)
This hero momma cat became famous after a Brooklyn building caught fire in 1996. Firefighters extinguished it, and noticed a stray cat carrying her kittens, one by one, out of the rubble. The cat herself had been burned by this process of saving her kittens; her eyes were blistered shut and her ears, paws and coat were burned. She and and her kittens were treated, named and adopted. Her story received national attention and the creation of the "Scarlett Award," given to those who display an act of selfless heroism.
2. Dog Mom Who Adopted a Baby

She was named Mkombozi, Swahili for "savior." (via YouTube)
This heroic stray dog certainly deserves of the Scarlett Award after rescuing an abandoned newborn baby girl from a forest in Kenya. She reportedly carried the infant across busy roads and through barbed wire, to finally set her safely with her litter of puppies. Basically, this dog should be the hero of an action movie.
3. 'Mother Bear' Squirrel Mom

Forget tiger moms, how about squirrel moms? (via YouTube)
Photos of this squirrel went viral after she rescued her baby from a dog. This lil' lady proves that a good mom will attack anyone harming her young, even if that someone is, like, 200 times her size.
4. Determined Chipmunk Mom
This chipmunk was documented as she tried to move her family into the bumper of an RV, eventually finding success squeezing her babies into the hole. Chances are she ultimately decided to move somewhere else, but her dedication to finding a suitable family home is evident. This is clearly one hardworking mom.