On January 11th, many world leaders joined together in Paris to march in support of the victims of the Charlie Hebdo shooting. This newspaper made sure to protect its readers from knowing some of those leaders were women.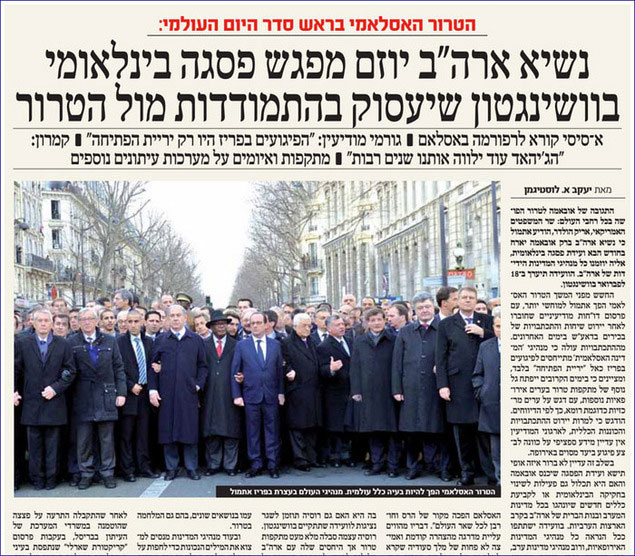 Ah-men. (screenshot via Walla)
In a moment of extreme journalistic irony, an image of major world leaders supporting the freedom of speech was censored.
Ultra-Orthodox Jewish, or Haredi, newspaper The Announcer sloppily Photoshopped 4 major political leaders from their cover photo of the front lines of the Charlie Hebdo march in Paris, simply because they were women.
The Haredi sect of Judaism is a response to the Jewish Reform movement, and calls for a complete rejection of modern secular culture, including a total segregation between men and women. In The Announcer's January 12th edition, they dealt with their conflicting desires to report the major news of world leaders banding together in support of the Charlie Hebdo victims with the responsibility of preserving their religious beliefs by simply cutting out the parts they don't like. That is, the hideous women parts.