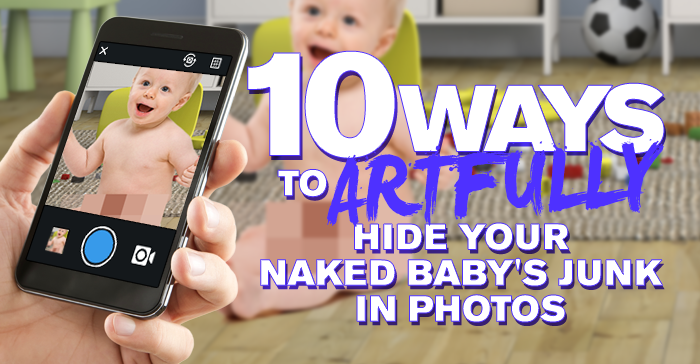 1. The Elegant Gentleman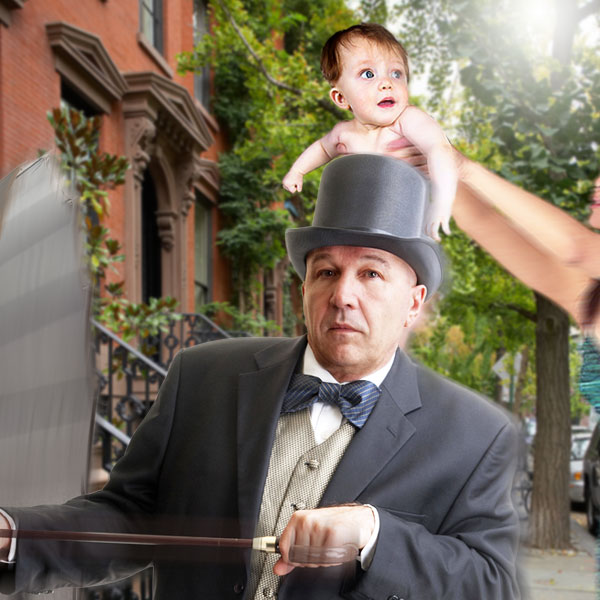 Hide your baby's junk behind the top hat of a dapper man-about-town.
2. Reverse Carmen Miranda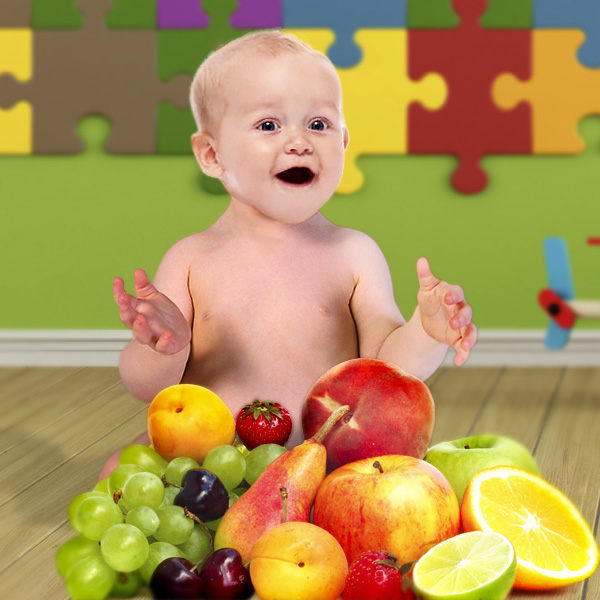 Pile a large amount of fruit on your baby's pelvis. Avoid bananas.
3. The Nostalgia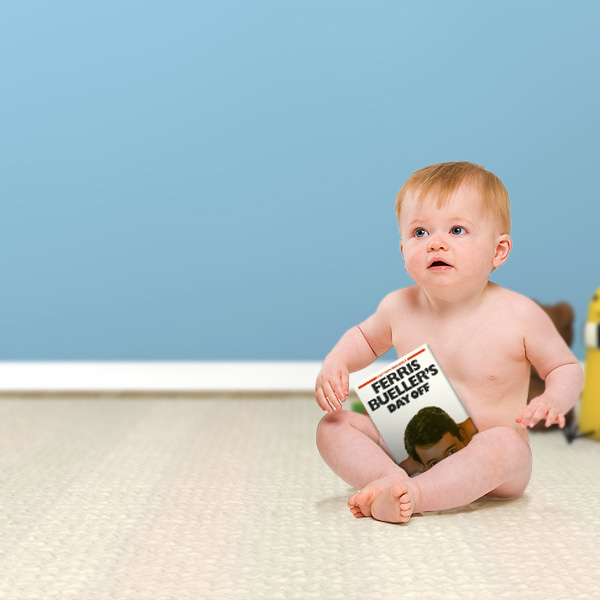 Hide your baby's junk behind a VHS copy of Ferris Bueller's Day Off, the Hamburglar, or a woman wearing legwarmers.
4. The Angler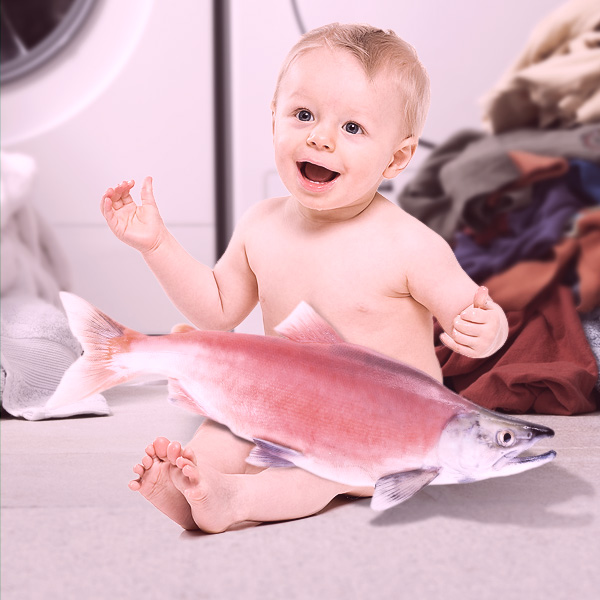 Place a fresh-caught sockeye salmon on your baby's lap.
5. When You're Here, You're Family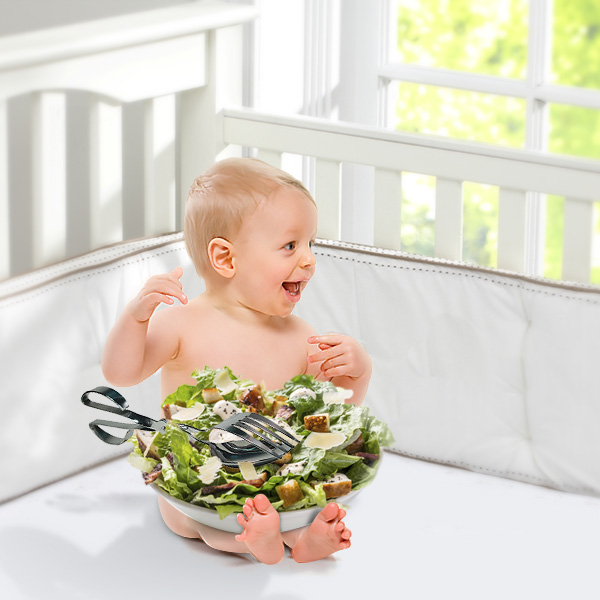 Hide your baby's junk behind an Olive Garden salad bowl.
6. The New York Minute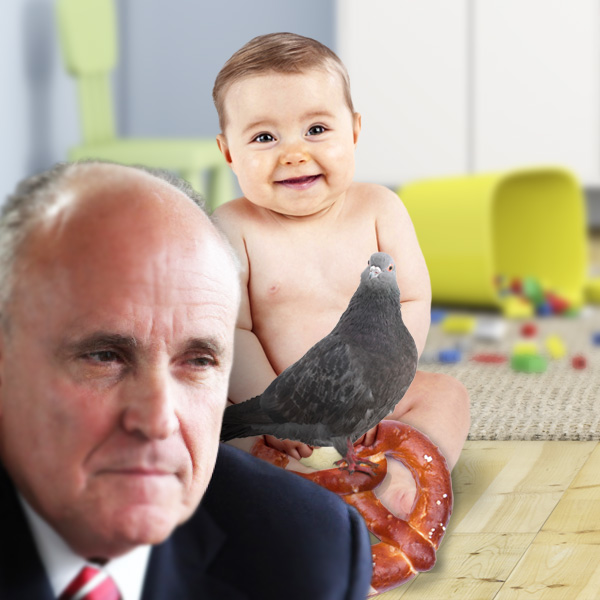 Cover your baby's lower half with a pigeon, large soft pretzel, and Rudolph Giuliani.
7. The Souza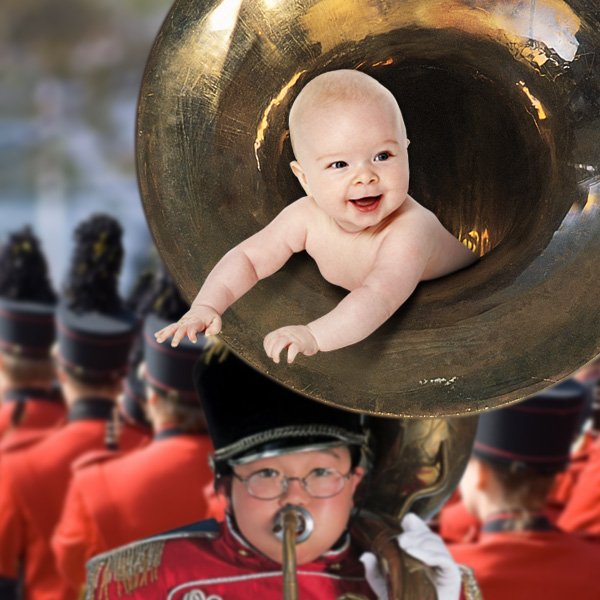 Put your baby in the bell of a marching band tuba.
8. The Humble Baby Brag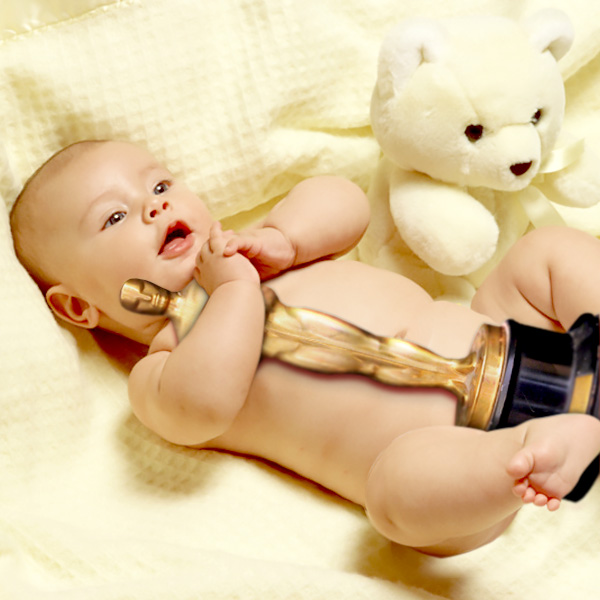 Let your child play with your Oscar, diploma from Harvard, glass of Master Cleanse juice, or any other item you'd like to use to casually show that you're better than most people.
9. Scandal!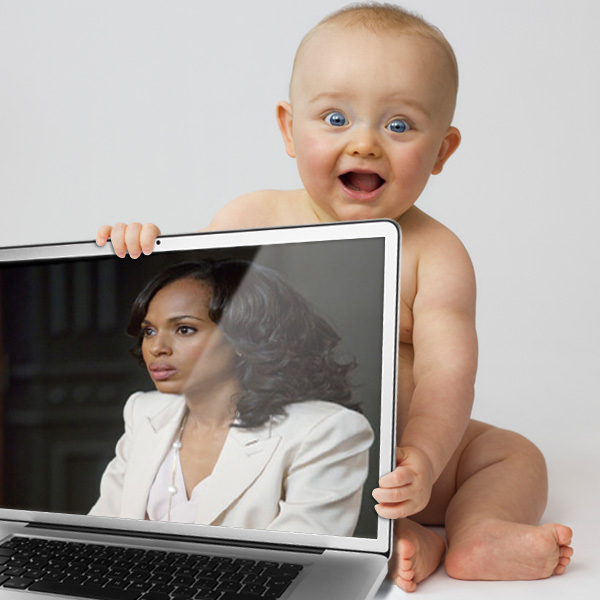 Position your baby behind Kerry Washington's head in a screenshot from hit TV drama Scandal.
10. Baby: Infinity Squadron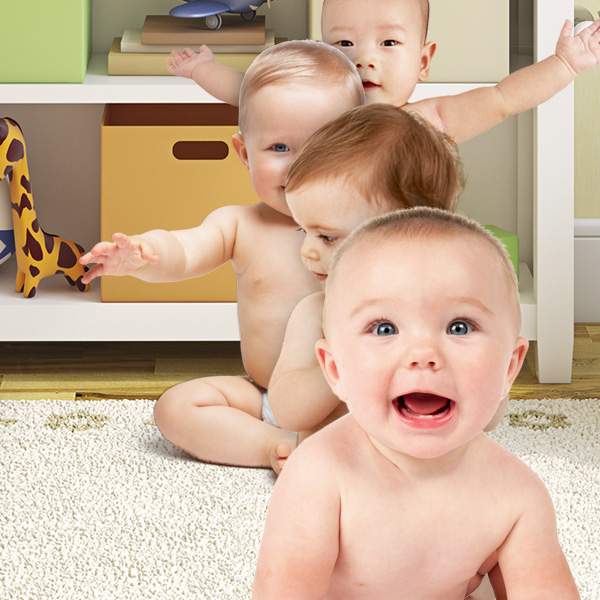 Place a baby in front of your baby's crotch. Place another baby in front of that baby's crotch. Do so until you run out of frame space or babies, whichever comes first.
(design by Cole Mitchell)