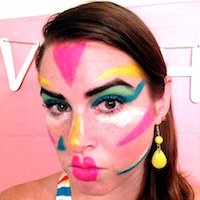 Filed by Ashley Bez

|

Mar 24, 2015 @ 2:53pm
Little League pitching phenomenon Mo'ne Davis is wise beyond her years.
The 14-year-old dealt with Internet trolling with more grace and courage than a celebrity reading Mean Tweets on Jimmy Kimmel. After a college baseball player was kicked off his team for posting a pretty awful tweet about her, Mo'ne chose to forgive him.
Here is what we should all take away from this encounter:
1. Take The High Road
Hope the young man that deemed it appropriate to call #MoneDavis a derogatory name feels humbled by this act of grace pic.twitter.com/gVF86QBzUN
— Dr. Tanyika M (@DrTanyikaM) March 23, 2015