A BBC presenter turned her double mastectomy into a cause for celebration.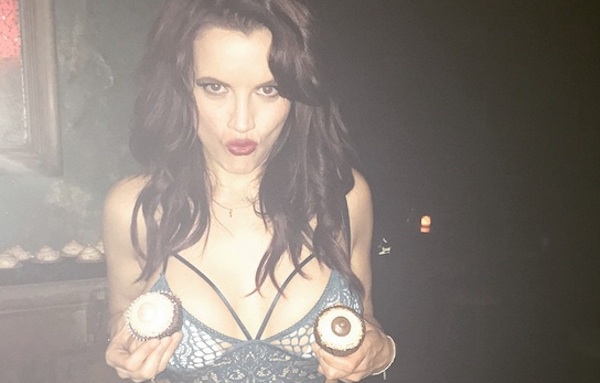 Thanks for all you've done, ladies. (via Instagram)

Only three more days until "Double D Day."
When Claira Hermet, a 27-year-old radio and TV presenter, found out she was a carrier for the BRCA 1 breast cancer gene, she knew she'd eventually need a double mastectomy. She'd already lost her mother to the disease, and in 2012, she lost her sister as well. Being a carrier of the gene means Claira has an 85% chance of contracting breast cancer herself.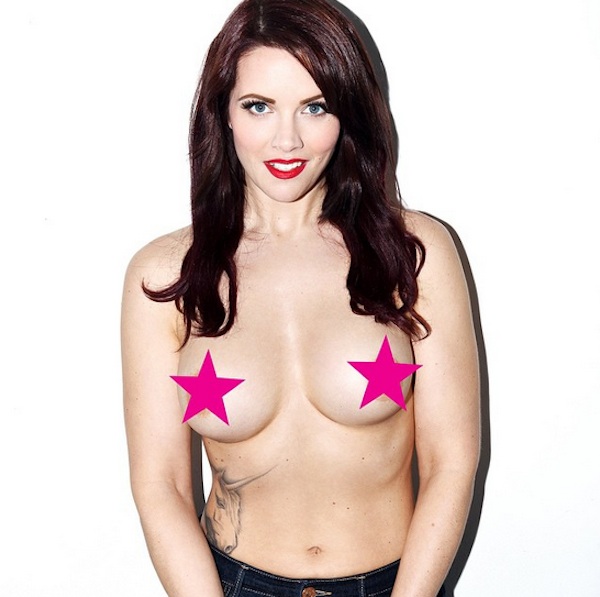 (via Instagram)

Still, Hermet was reluctant to make the decision. It didn't happen "overnight," but over several years. She told the Daily Mail:
"I had to change myself first, to recognise that my breasts didn't define me and if a man was going to leave me it wouldn't be because I'd lost them."
She realized that giving up her breasts was a small sacrifice compared to what her mother and sister lost. "Of course," she told the paper, "there have been times when I've got out of the shower, sat in front of the mirror and said, 'Ah, I'm going to miss you two.' But that's not constructive and I don't dwell on it."
So to keep things positive, last week Hermet held a "Goodbye Boobs" party, complete with boob cupcakes, drinking, and celebrating. Hermet also had a series of professional photos taken to celebrate her body, and the Double D breasts she loves, pre-surgery.
The one and only @KupKase made BOOBIEKAKES which were amazing! @LiteSwitchTV filmed it all. The love & support is pic.twitter.com/HQztDwJKzc

— Claira Hermet (@ClairaHermet) January 11, 2015
As she writes on Instagram: "Life throws us punches & sometimes knocks us clean out but those knocks can be learnt from. I have never felt so strong, positive and on purpose."