Britain's top-ranked female tennis player, Heather Watson, lost in the first round of the Australian Open. She says it's probably because she had her period and felt like crap.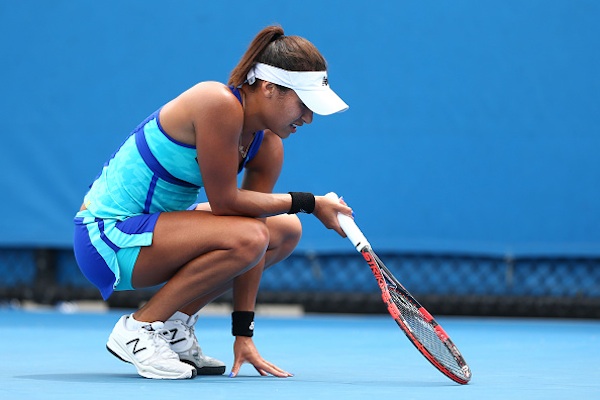 Get this woman to a couch, immediately. (Getty)
Two other female tennis players were quick to praise Watson, including Annabel Croft on BBC Radio 5, who said discussing periods is "the last taboo in women's sport."
Tara Moore, Britain's number 5 tennis player and a friend of Watson, told The Telegraph she agrees that periods can really affect a woman's performance. In addition to the physical effects, Moore said she has nightmares about getting hers during Wimbledon, where players must wear all white.
Watson felt so ill that she needed to call a doctor.
"It just was one of those days for me. I felt very light-headed and low on energy," Watson told the BBC.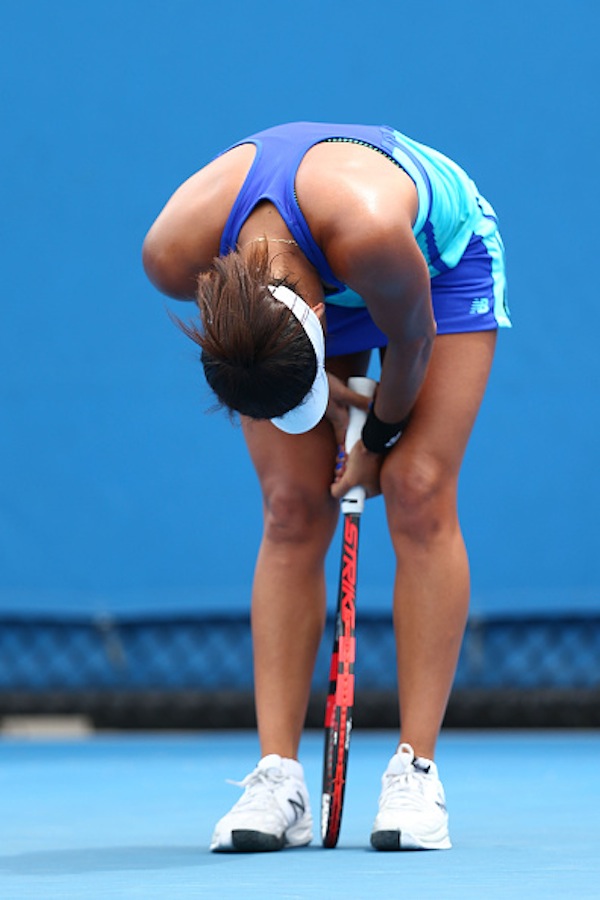 Been there. Okay, not on a court at the Australian Open, but yeah. (Getty)
Heather, you are my new hero. If a professional athlete is allowed to use the phrases "light-headed" and "low on energy" to explain an off day, then I don't need to feel ashamed of excusing my laziness that way pretty much every day since I was 12. (Right?)
Some of the reports of Watson's explanation make it sound like she gave the reporter some real talk about periods and what it's like to be a woman. The actual audio clip is a lot more like pre-teen you at summer camp trying to explain to a male counselor why you can't swim that day.
After a male reporter asks her in three different ways what she thinks went wrong, she finally explains: "I think it's just one of these things that I have, girl things, and it just, yeah, happens." So true, girl. Girl things happen. And they are the worst.