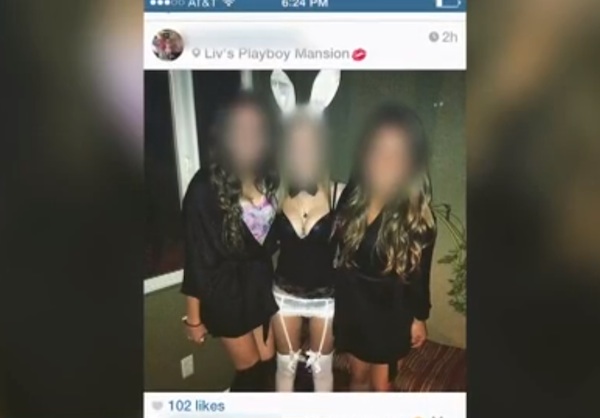 Dream big, Liv. (Instagram photo via ABC 10)
Jeff Lake, Southern California's Greatest Dad, decided to throw his teenage daughter Olivia the 18th birthday of the century. Here's hoping she picked the theme, which was Liv's Playboy Mansion. The party, which went down Friday night, attracted between 150-200 guests, none of whom were you, you old perv.
When police broke it up after neighbors complained, they found a whole bunch of drunk girls in lingerie and bunny ears, and two teenage boys who were intoxicated to the point of being unconscious.
Lake, an attorney who specializes in medical marijuana cases, was arrested for hosting a party where alcohol was served to minors (aka being a cool dad), which can carry a penalty of up to six months in jail.