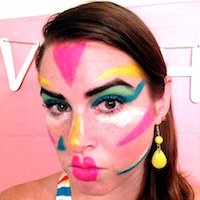 Filed by Ashley Bez

|

May 10, 2015 @ 11:50am
A male gas station attendant wouldn't sell a woman tampons because they're "gross."

Tampons causing trouble. (via Thinkstock)
Every woman remembers the initial embarrassment of buying feminine hygiene products as a young woman, a feeling which quickly dissipates upon realizing the cashier scanning your items doesn't give a f**k what you're buying at CVS and is simply counting down the minutes to his next smoke break.
However, there is a man working in an Iowa gas station who is acutely aware of what ladies are buying, and he refused to sell singer/songwriter Mary Epworth her "gross" tampons. Instead, he got a female co-worker to complete the disgusting transaction. Epworth documented the ordeal on Twitter like the modern, bleeding woman she is:
Someone just refused to sell me feminine hygiene products in a gas station.
— Mary Epworth (@maryepworth) May 3, 2015
He made the female member of staff serve me. I told him "50% of the population bleed". He said " I just think its gross"...
— Mary Epworth (@maryepworth) May 3, 2015
In an interview with The Daily Dot, Epworth said, "I sort of argued with him a bit, and told him this happens to everyone. He said, 'I don't care. I wouldn't even have them in my bathroom.'"
I told him he would have a pretty gory floor.
— Mary Epworth (@maryepworth) May 3, 2015
It gets better. Epworth is on tour with members of the podcast Welcome To Night Vale, and when she told co-writer Jeffrey Cranor about the tampon situation he decided to get involved.