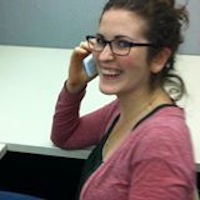 Filed by Shira Danan

|

Mar 18, 2015 @ 8:00am
Let's build something sexist together!

So fun to style your Lego person's plastic hair! (via Mashable)

Parents are outraged about something! This time, it's a spread called "Emma's Beauty Tips," which appeared in the March-April edition of Lego Club Magazine (a publication that I'm sure is otherwise known for the high quality of its articles).

(screengrab via YouTube)

The page, which goes with the (new-ish) pink-and-purple Lego Friends line (meant for ages 5-12), includes advice to "Match Your Haircut To The Shape Of Your Face," as well as tips on brushing, blow-drying, and styling your hair.