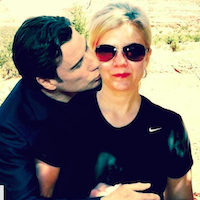 Filed by wendi aarons

|

Mar 25, 2015 @ 11:27am
Remember getting ready for prom?

(stock photo)

How excited you were when the cutest guy in school asked you to be his date? How much fun you had shopping for the perfect dress with your mom? And then remember how you had to submit a photo of your perfect dress to school officials and wait to hear if it passed the "appropriate attire" test? Wasn't that awesome?
Oh, wait—you probably don't remember that last part unless you're a student at Delone Catholic High School in McSherrystown, PA, where a new policy requires all female students have their special dresses approved by "prom moderators" weeks before the dance.