Big isn't just beautiful; it's becoming mainstream.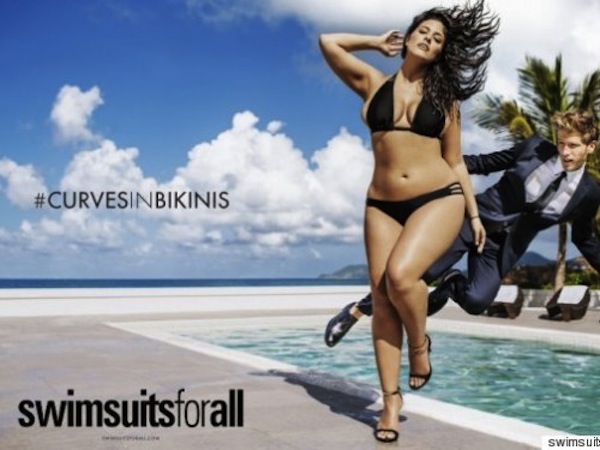 I mean, they didn't put her on the cover or anything, but it's still a big deal.
For the first time ever in the Sport Illustrated Swimsuit Issue, an ad will feature a plus-sized model in a bikini.
Ashley Graham will appear in an ad for her company Swimsuits for All, which makes bathing suits for plus-sized women of all body types. The ad shows a confident Graham in a black bikini, literally knocking a man over with her sexiness. Last year, Graham's company recreated an SI cover with plus-sized models.
Graham's appearance in the magazine (theoretically) heralds the beginning of the Curvy Girl Era, which is great news for curvy girls and bad news for those of us who aren't exactly curvy but just sort of pudgy in random places. When will our era come?

In a press release, Graham said, "I know my curves are sexy and I want everyone else to know that theirs are too. There is no reason to hide and every reason to flaunt. The world is ready for more curves in bikinis."
Don't freak out. This is still what the woman on the cover looks like:
SURPRISE!!! Introducing the 2015 #SISwim cover model, @hanni_davis! pic.twitter.com/S22VRvo4Fy

— SI Swimsuit (@SI_Swimsuit) February 5, 2015
I, for one, look forward to a day when we don't measure progress for women based on the body types of swimsuit models in a magazine issue for men, but hey. Baby steps.