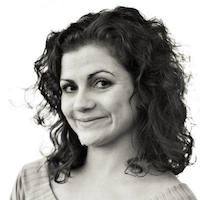 Filed by Jill Morris

|

Mar 11, 2015 @ 11:20am
You could be getting rich from the comfort of your own laptop.
It was recently announced that millionaire Alicia Shaffer of Three Bird Nest won Etsy. How much did she win, or—in unfun capitalist terms—"earn"? $960,000 in annual revenue.
Alicia is living the dream, and you can, too!
We did the research, and we believe we have the formula for winning the Etsy lottery. $tock your $hop with these product$, and you'll be raking in the vintage, one-of-a-kind dough in no time.
10. $250 — Replica of Scarf Worn by Beyonce
9. $440 — Knitted Dog Waste Bags