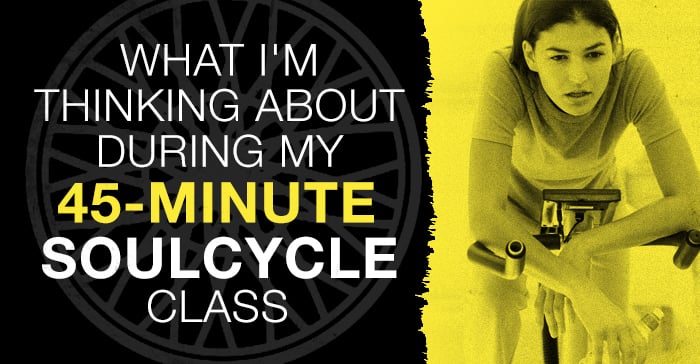 7:25pm I am so healthy. I have a great work/life balance. Look at me making a 7:30pm spin class. I'm pretty amazing. I'm going to make Ina Garten's roast chicken when I get home.
7:35pm This spin instructor is so inspirational.
7:36pm I should actually stop seeing my therapist and just take spin classes.
7:42pm How come my legs aren't going as fast as this old man next to me?