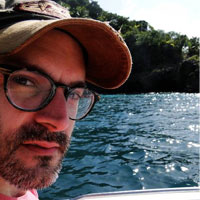 Filed by Dennis DiClaudio

|

Apr 28, 2015 @ 3:57pm
It's hard to remember the last time an instrumental theme to a television show or movie drilled itself as deeply into the collective consciousness as Game of Thrones. Something that's both instantly recognizable (even to non-show-watchers) and easily singable, even though there are no lyrics. Was it Star Wars? Maybe Raiders of the Lost Ark? Does the Seinfeld bass slap count?
At any rate, Ramin Djawadi's masterful main title theme has inspired more tributes and variations than can be collected here without melting our servers, so here's just a few of the most ingenius and most interesting: