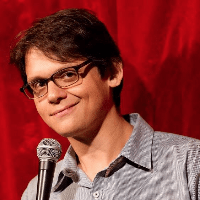 Filed by Matt Nedostup

|

Apr 02, 2015 @ 6:05pm
George R.R. Martin teased fans with a sample chapter from his highly-anticipated new book.

He's the king of the tease. (Getty)
There's only one fan community more rabid and obsessive than fans of HBO's Game of Thrones: fans of the books it was based on. Even before the TV series was conceived, George R.R. Martin's series of novels, known collectively as A Song of Ice and Fire, had a huge and devoted following.
For Martin, however, that fandom is a double-edged Valyrian steel sword. Many of the fans have taken to hounding and criticizing him for not writing fast enough. The novels are massive, and Martin is not a fast writer, meaning the waiting times have been unpredictably and torturously long between the last few installments. Readers have been expecting the next novel, The Winds of Winter, for years, with only a few snippets to tide them over. But today, there's good news for all those fans: another snippet!