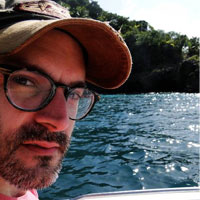 Filed by Dennis DiClaudio

|

Apr 01, 2015 @ 2:20pm
Catch up on the entire last season in less time than it takes for a dragon to devour the mangled body of a Meereenese villager.
The world is hectic and full of distractions. I know that. Obviously, you'd like to be familiar with that boobs and penis-heavy Dungeons & Dragons-esque show everyone's always talking about, but who has the time to sit through amazing episode after amazing episode of one of the most popular and compelling dramas of this current Golden Age of Television?
The Fine Brothers have created the above video just for you. In it, they recount every naked butt and imploded skull of the previous ten episodes of Game of Thrones in less than eight minutes, so that you can be all ready for the water cooler talk every Monday morning of this upcoming fifth season.