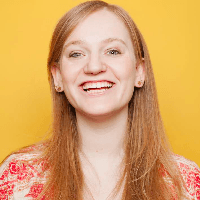 Filed by Orli Matlow

|

Sep 16, 2015 @ 8:14am
An eye for an eye, a cake for a cake.
Jake Gyllenhaal, Maggie Gyllenhaal's brother and a successful actor in his own right, is also very generous. Amy Schumer, Senator Chuck Schumer's cousin and a successful comedian/actress/screenwriter herself, once Airbnb-ed his house and naturally, got drunk and had a little fun going through his freezer. While staying in his house, Schumer took a bite right out of a frozen cheesecake from Gyllenhaal's girlfriend's birthday. To pay tribute to this now-famous moment, and to match Schumer with a viral video of his own, Gyllenhaal and Colbert bit into the cake's doppelganger. Neither of them seem to enjoy it that much, but they commit to the bit.