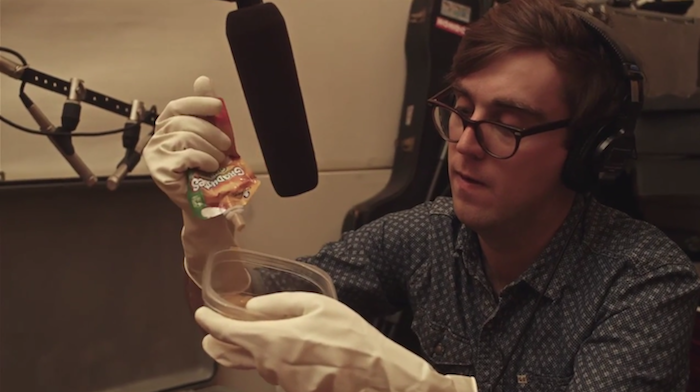 I'm glad I'm too old to have to give up whatever food that is after watching this.
When you make porn, there's a lot that goes into it. There are the people in front of the camera, obviously, and of course you have your cameramen, gaffers, grips, fluffers, and dildo wranglers. But, at the end of the day, if it doesn't sound like two people bumping uglies, no one is going to masturbate to it. That's where the porn foley artist comes in. This amazingly well-made sketch from Jack Pearce, starring Will Stephen as foley artist Grant Meyers, imagines a world I almost wish existed if it wasn't so amazingly gross. Also, I am never squeezing a bottle of shampoo ever again.
Great. Now I'm hungry.
UPDATE: Interestingly, this is not the first porn foley artist video ever made. A reader sent in this video from Campus MovieFest a few years ago:
(by Johnny McNulty)