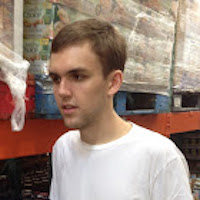 Filed by Bijan Samareh

|

Aug 13, 2015 @ 11:27am
Facebook blocked an app that allowed to users to see who has un-friended them, but not before this guy could make a video about it.
Zach Kornfeld of Buzzfeed Video used the app to track down four former Facebook friends who had just un-friended him. One of them blocked him immediately, and another didn't want to appear in the video, but two of them agreed to talk with him over video chat. It's magnificently awkward. They're pretty upfront about why they de-friended him, and overall, the video offers a great look at how people drift apart over social media.