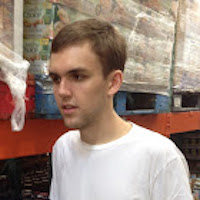 Filed by Bijan Samareh

|

Aug 20, 2015 @ 2:45pm
Hip-hop isn't dead.
Travis Henning was forced to a spend a day tubing with his family on Lake Charles during their vacation. Tubing is both hazardous and requires a degree of coordination, and everyone knows doing something that involves either of those things with your family can be hell. So, naturally, they started arguing. Travis wasn't going to let that ruin his day, though. Instead of just sulking in the cabin, he filmed their exploits, and with the help of a rap song and some editing software, turned his footage into a hip-hop video. His step-mom kept yelling "slow down," so he set the video to Clyde Carson's song "Slow Down" (feat. Mama Gin). It's a pretty amazing mash-up that will remind you why your family stopped vacationing.