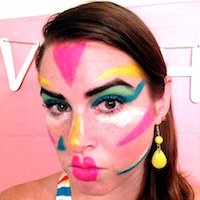 Filed by Ashley Bez

|

Aug 20, 2015 @ 6:40pm
Pit bull owner attacks are more common than pit bull attacks (this fact was fabricated by writer of this article).
Even though I love dogs so much more than cats it's not even comparable, it's safe to say dog owners are way more annoying than cat owners. More specifically, pit bull owners are sometimes unbearable. We get it! You rescued a dog! And it is not dangerous! Stop yelling!
Above Average pretty much nailed it with this video about how to deal with pit bull owners. It just cements my position that dogs are better than people. Also I want the dog in this video to lick my face ASAP! I'm so lonely.