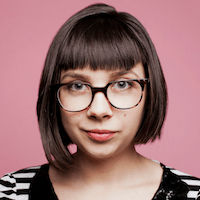 Filed by April Lavalle

|

May 27, 2016 @ 9:57am
Comedian Sarah Silverman made the perfect party anthem for the type of people who hate party anthems, and it will get you pumped up and ready for a night of not going to the club. The song, titled "Perfect Night," also features will.i.am of The Black Eyed Peas, and you know he knows a thing or two about infuriatingly poppy party anthems—the guy pretty much provided all the music played at Bar Mitzvahs from 2005-2013.
The song talks about the things that really make an ideal night according to Silverman, which includes watching Netflix, not wearing makeup and masturbating (not to Netflix). Now pump up the volume on this song, put on sweatpants, and prepare for a not-crazy night in.