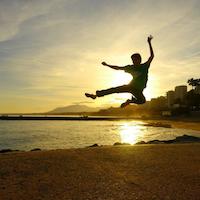 Filed by Mitchell Friedman

|

Jan 19, 2016 @ 1:15pm
Former SNL writer and cast member Mike O'Brien hosts a hilariously weird web series for Above Average called 7 Minutes in Heaven, and the latest episode brings him face-to-face and lip-to-lip with SNL alum and much-more-famous actor Will Ferrell. True to the title, it takes place in a closet and ends with a hard-to-watch smooch doled out by the always goofy O'Brien to the frequently horrified guest. It's also worth watching the video for Ferrell and O'Brien literally acting their way out of a paper bag.