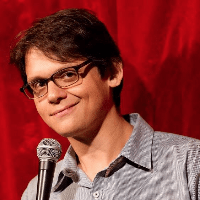 Filed by Matt Nedostup

|

Sep 23, 2015 @ 3:05pm
Erin Solari of New Orleans, LA took this incredibly sweet video of her grandparents, Howard and Laura, after Laura was admitted to hospice care. After 73 years of marriage, 93-year-old Laura is almost totally blind and suffers from dementia, while 92-year-old Howard is significantly deaf and wheelchair-bound. But their love is as strong as ever, and no infirmity could keep them from sharing a romantic moment the way they always did: by singing together.
In the video's description, Solari writes that when her grandmother was told that her husband was in the room, she asked to hold him. He began singing their favorite song to her: "You'll Never Know," made famous by Rosemary Clooney and Harry James. It was the song that comforted her while he was away fighting in World War II.