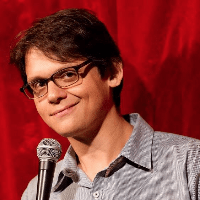 Filed by Matt Nedostup

|

Nov 11, 2016 @ 2:59pm
If you need a therapeutic cry to offset all the stressful crying of the past week, this video is just what you need. ​NearlySeniorCitizen is a vlogger who updates his YouTube channel every day with sweet, quirky videos about video games, his hamsters, marijuana, and whatever else is on his mind. They're extremely watchable. But on Thursday, tragedy struck NearlySeniorCitizen's world: his older, larger hamster Patches died unexpectedly. He uploaded a video announcement while still racked with grief. When you watch it, you'll feel the same way.
If this video touched you like it touched us, reach out to NearlySeniorCitizen and send him some love. For Patches.