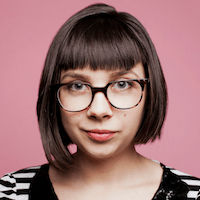 Filed by April Lavalle

|

Jun 06, 2016 @ 5:46pm
Usually, when someone's brother has a video camera in hand, he is about to pull some sort of cruel joke on his sibling and capture it on film—but not this time. Twitter user @dee_uhh's brother was in charge of recording her graduation. When her name was called, the pride he felt for his sister got the better of him and he ended up having the most adorable freak out instead.