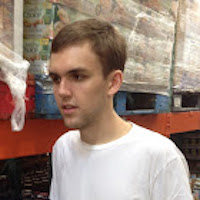 Filed by Bijan Samareh

|

Jul 06, 2015 @ 3:05pm
Getting validation from your parents was way easier before the Internet.

"Playing with my kid is more fun than playing Xbox!" (via Caters TV/YouTube)

Remember the classic fishing-line-and-door-knob method for extracting a loose baby tooth? Well Jason McDonald of Aurora, Colorado has a vision for a different method, one that involves a slingbow. Instead of testing his product out on a deserving subject (such as himself), however, he chose to test it out on his 11-year-old daughter, Alexis. Everyone is commenting on how brave she is, and yes, she is certainly way more stoic about the whole thing than I would've been as an 11-year-old, but still, is this test of bravery really necessary in the first place? Doesn't the fact that her parents set this up and posted the video online feel kind of weird? At the top of the video, her dad describes the extraction tool as a "badass slingbow" and tells his daughter to "go ahead and shoot [her] tooth out of her face."