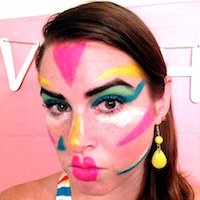 Filed by Ashley Bez

|

Sep 16, 2015 @ 6:15pm
It's like The Hangover but with a G rating.
Redditor JJmann captioned the above gif with the title "My buddy lost his phone during his bachelor party… a week later I realize I have footage of the exact moment he lost it." It's super funny to see this grown khaki-shorted man unknowingly toss his phone from his pocket while riding a tricylce in what looks like a WalMart. Sure, his "buddy" found video evidence thereby solving a great mystery, but it leaves me with more questions.