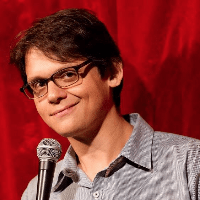 Filed by Matt Nedostup

|

May 08, 2017 @ 3:43pm
A California Trader Joe's employee named Steve (a.k.a. Trader Steve) has become a YouTube sensation by sharing a video of his epic battle with a protective mother bird outside his workplace. It turns out this particular part of the parking lot is the birds' turf, and in the springtime, when there are hatchlings in the nest, they don't take kindly to any damn humans parking their dumbass cars in the vicinity. Steve just couldn't resist defying the birds to see what would happen. That was dumb.
There is a valuable lesson to be learned from this video: just leave the birds alone.