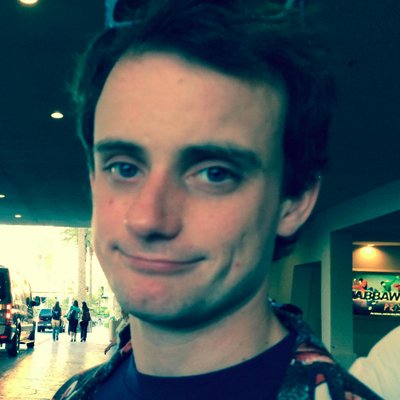 Filed by Johnny McNulty

|

Jul 26, 2015 @ 12:35pm
"I'm just telling you how it is." "They're trying to eat breakfast!" "Yeah, well, nobody else will tell you this."
KTVN 2 is the local CBS affiliate for Reno, NV, and this delightful bit of truth-telling comes to you from John Potter, a morning anchor for the station. His stoically suffering partner is Andi Guevara, a newscaster who started her career covering sports in LA and returned to Reno to join KTVN and raise her two children... who can no longer watch her on KTVN as long as John Potter is co-anchoring. But maybe John's right. Maybe Reno wants a side of truth with their breakfasts. Maybe living in a city famous for casinos, proximity to America's only legal brothels, and the National Bowling Alley has made Renoites mature enough to discuss the real reason Amazon—a business with low costs available worldwide—is now bigger than the physical retailer Walmart. That reason being that John Potter's friend in the warehouse says they sell a lot of sex toys. And Walmart is AFRAID to compete.