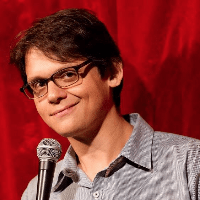 Filed by Matt Nedostup

|

May 12, 2017 @ 11:47am
A new viral video shared on Twitter is an excellent reminder that while public safety equipment is sometimes inconvenient, it serves the important purpose of preventing you from becoming a pancake. One London man forgot that, and decided to outsmart his local railroad crossing by climbing through the barrier with his bicycle. Passengers tried to warn him, but this bold maverick just shouted, "I don't f**king care, mate!" and soldiered on. That's when he remembered: trains.
The best part is the expression on his face as he watches the train go by. He's so desperate to stay angry, even as his whole life flashes before his eyes.