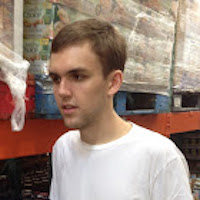 Filed by Bijan Samareh

|

Aug 25, 2015 @ 5:50pm
Slip 'N Slides are no joke to these pioneers.
Remember being a kid in the summer and buying a $15 Slip 'N Slide on sale from Target, using it once, and then realizing it was too gross to ever use again? Well, that hunk of plastic you dared call a Slip 'N Slide is nothing compared to what these grown adults have cooked up.
1. This full-court press slide.
View post on imgur.com
2. This slide that ends in a tree.