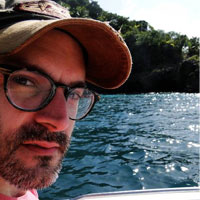 Filed by Dennis DiClaudio

|

Jul 13, 2015 @ 10:49am
Who needs CGI when you've got hair clips?
A few weeks ago, I posted a fan-made remake of the Jurassic World trailer in which all of the dinosaurs were replaced with wiener dogs. It was an emotional and memorable day for all of us, I know. I still get letters from people around the world who were touched by my decision to post such a paradigm-altering video, and I thank them.
But I would also like to apologize to them, because I think I conveyed the incorrect idea that the wiener dog Jurassic World parody trailer was the definitive Jurassic World parody trailer. Clearly, I was mistaken , as is evidenced by this above remake of the trailer that Korean Internet personality Hozza made with only the materials that she could find around her house.