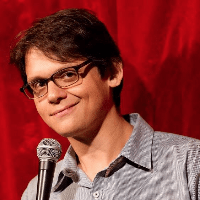 Filed by Matt Nedostup

|

Jul 21, 2015 @ 11:42am
Sousaphonist Matt Buck trolled a South Carolina KKK rally using his very specific set of skills.
On Saturday, July 18, a group of Ku Klux Klansmen and neo-Nazis (AKA Nazi poseurs) rallied at the South Carolina State House in support of the Confederate flag. Their message was that the flag is a symbol of heritage, not hate – although their position was undermined somewhat by the fact that they're a hate group.
Matt Buck decided that the KKK needed some tunes for their march, and he had just the thing: a sousaphone. He gave them the full oom-pah treatment, which should have come as a treat, considering how much they love German culture. His version of Wagner's "Ride of the Valkyries" is particularly inspired. The whole thing was caught on video and has gone viral for obvious reasons. Who doesn't love to see skinheads waddling in time to a tuba?