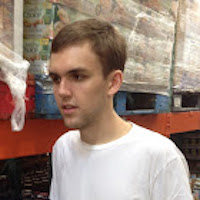 Filed by Bijan Samareh

|

Aug 13, 2015 @ 4:35pm
Pelagios Kakunja, a marine research group based in Isla Guadalupe, posted a video of what is allegedly the world's biggest Great White Shark.
The video, which claims that this is the biggest shark ever filmed, was posted on Facebook on Monday, and it already has over 2.1 million views. It was taken in 2013, when Pelagios Kakunja, a marine research group, was capturing footage for a 2014 Discovery Channel documentary on Great Whites. The shark has been named "Deep Blue," and is estimated to be 50 years old and 20 feet long. Researchers have also suggested that she's pregnant with giant baby sharks. Check out the video below, and prostrate yourself in fear for the coming sharkpocalypse.