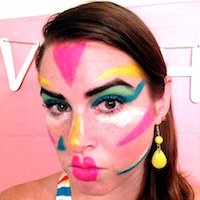 Filed by Ashley Bez

|

Sep 21, 2015 @ 5:45pm
This vintage video of Bill Cosby's standup from 1983 has been edited to remove the audience laughter. The blank space is filled with eerie silences, mic static and the blank stares of an entirely unamused audience.
Maybe it's because the jokes feel dated, or maybe it's because of all the sh*t that went down with the comedian, but there is nothing funny about how eerie this is. Well, maybe the fact that it seems to take place in an alternate universe where everyone knew what a total skeezebag Cosby was off-stage is kinda funny. At any rate, it watches like a real creepy carnival sideshow, so enjoy!