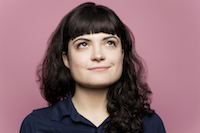 Filed by Jaime Lutz

|

Mar 28, 2016 @ 7:40pm
Every week or so, Someecards likes to highlight the fantastic work of Dr. Pimple Popper, because the writers and editors here are sickos. This is a particularly juicy extraction: an inflamed back blackhead that's positively bursting with pus. Yummy!
Satisfying, yes? Congratulations: you're disgusting too. Join the club.