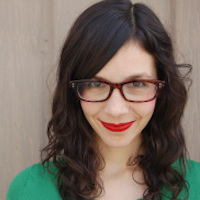 Filed by Meg Favreau

|

Apr 14, 2016 @ 8:55pm
Dr. Pimple Popper is back, and this time, she's brought dozens and dozens of blackheads. If you're one of the people who finds these blackhead/pimple/cysts videos satisfying, this should be quite exciting. (If you're not one of those people, please go enjoy this swearing cockatoo instead.)
What the blackheads lack in size, the video makes up for in length of time spent squeezing. While these might not be crazy cysts like you see in many of Dr. Pimple Poppers videos, she is extracting blackheads for most of the video's runtime.
This is actually the second time this man has appeared in one of Dr. Pimple Popper's videos. The first one is here:
Dr. Pimple Popper is promising a third installment in a couple of weeks-ish, so put a notification on your gross calendar.