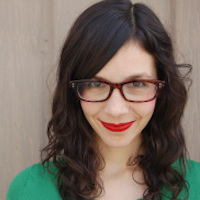 Filed by Meg Favreau

|

Sep 23, 2015 @ 2:53pm
Put aside all of the shitty things you know about Christopher Columbus for a moment, and think of this: how must he have felt, after all those many weeks at sea, when he finally saw land. The pure rush of discovery, of finding something that he thought no one had seen before.
Now, imagine that same rush of discovery, except replace Columbus with the very New England-y Michael Bergin, who recently saw a weird-ass sea creature on a fishing trip (it's actually an ocean sunfish, by the way). Bergin sounds exactly like I imagine Columbus sounded like, except that he has a wicked thick New England accent, says "bro" a bunch, and has "Party and Bullshit" playing in the background. (To be fair, I've never seen any proof that Columbus wasn't playing "Party and Bullshit" when he first saw Murica.) But seriously, I watched all five minutes of this video multiple times, and everything the guy says is fucking classic as he pogos back and forth between "Let's pull up next to that shit bro! Let's help it!" and trying to hook it because "Jay, that is still good meat on that fucking fish!"