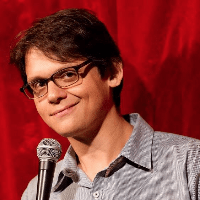 Filed by Matt Nedostup

|

Oct 19, 2016 @ 3:01pm
Animal expert/brave moron Coyote Peterson specializes in subjecting himself to the worst horrors of the natural world and uploading the video to YouTube for everyone to enjoy. He outdid himself with his latest video, in which he forced a tarantula hawk, a North American wasp classified as having the second-most painful sting in the world, to go to town on his arm. His reaction was immediate and horrible. You won't be able to look away.
Big thanks to this guy for sacrificing his sanity for our entertainment. Also, "Coyote Peterson doesn't cry" is my new ringtone.