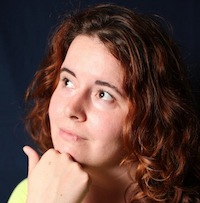 Filed by Aimee Lutkin

|

Oct 27, 2015 @ 3:40pm
Singer Demi Lovato appeared recently at an NYC gay bar called The Monster to put on a fun surprise performance, but got upstaged by a total dick and his huge boner. You can see on her face when he enters the scene that she's glimpsed the offending member, but Demi just moves on with her life and keeps things professional. Hard to say if the go-go dancer is keeping it professional or not, because displaying his erect penis might be part of his job. Except the dancers on the back line are giggling, so, probably not.
https://www.youtube.com/watch?v=rw_13Hrwoi0