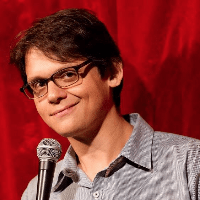 Filed by Matt Nedostup

|

Feb 27, 2017 @ 2:08pm
There's no condition that lets Dr. Pimple Popper demonstrate her grit and tenacity like a lipoma. These benign fatty lumps develop under a patient's skin, stretching "fingers" out into the surrounding tissues and anchoring themselves. Even for a master like Dr. Lee, it takes some serious elbow grease to yank them out. Today's example was especially tricky. After wrestling for eight straight minutes to try and get it out in one piece, Dr. Lee finally gave up and started to cut into it. But once she did, it started flowing forth like a rubber avalanche. It was awesome.
Skip to 8:40 to see the magic.