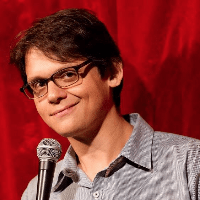 Filed by Matt Nedostup

|

Aug 21, 2015 @ 3:14pm
This video fits into both of our favorite genres: pimple popping and family togetherness.
This is truly a pimple popping video for the ages, and on such a young person. She's a prodigy. The video was taken by the girl's mother, Kris Honey, who posted it to YouTube. Here's what she had to say about it:
My 11 year old daughter had this ear zit for 6 years. We thought it was scar tissue...until her curiosity took over. Wish I'd have known a long time ago it was a cyst! She's been self conscious about it for years. She's so very happy it's gone!!!!