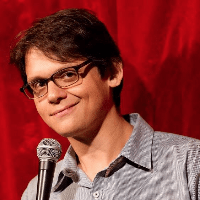 Filed by Matt Nedostup

|

Oct 24, 2016 @ 12:26pm
The internet is shivering in fear at this unexplained surveillance video taken at the Chapel House Pub in Dudley, England. In the clip, manager Katie Ann Round and her fiancé Ben Parkes can be seen investigating a "wet floor" sign that seems possessed by an otherworldly force. And just when they think the coast is clear, Parkes has the crap scared out of him by the mop from hell.
Is this a poltergeist? The spirit of a long-dead janitor desperate to give the floor one last go-over? Or is the explanation something more commonplace, like aliens?
Round told the Daily Mirror, "I didn't believe in ghosts at all but this really spooked me." Parkes added, "Last Friday a glass on a shelf above the bar propelled off and hit me hard in the chest."
The pub has been in business since 1830, and locals have reported ghostly incidents throughout the years. In the past, the cellar was used as overflow cells for the local police station.
So has this video convinced you that ghosts are real? Or did you already believe in ghosts? Or are you still skeptical, because you don't believe in science or your own eyes?