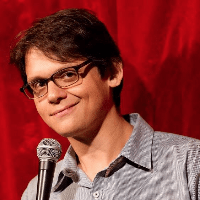 Filed by Matt Nedostup

|

Oct 01, 2015 @ 9:50am
Hitting jello (or as they call it, "jelly") with tennis rackets is the latest stroke of genius from Gav and Dan, the Slow Mo Guys. But it's not the first – we've been obsessed with these guys and their videos for a long time. Of course, no one can forget the man in a giant water balloon, but since then they've also entertained us with their pyromaniac-friendly match head bomb and water on a grease fire videos, as well as the delightfully cringeworthy taser on bare skin. But this latest entry is uniquely satisfying for people who love watching goo get smashed (everyone).