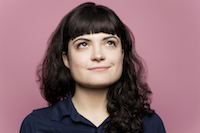 Filed by Jaime Lutz

|

Feb 24, 2016 @ 7:05pm
Occasionally, you will swallow something you shouldn't have—an extra vitamin, expired medication, one-too-many shots of Jaeger—and may need to forcibly throw up. A good way to do that* is by watching this video of daredevil James Kingston climbing on a construction crane that sits atop the tallest residential building in the world, a 101-story skyscraper in Dubai.
*Don't actually rely on this video. Contact poison control.