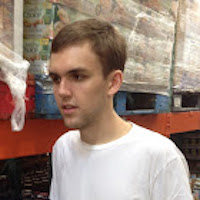 Filed by Bijan Samareh

|

Dec 02, 2015 @ 11:20am
This kid was incredibly blunt in explaining to his mom why he was so pissed when her phone call interrupted his alone time with a girl. The quality of the video is a bit shoddy, but it appears as if an amused sibling filmed the interaction from the couch—that is, if the interaction is actually real and not staged. Regardless, the way he says "blow my d*ck" is a sound byte for the ages.